With more than 30 years of experience, BASOR supplies all kind of cable management systems for electrical installations, instrumentation and communications for the use in the industry of the Oil & Gas, chemical, petrochemical, industrial plants (paper industry, cement industry, fertilizer plants), mining, energy generation (thermal, hydropower, nuclear, solar, wind, combined cycle, co-generation…), water treatments and biofuel.
Different products
OUR SOLUTIONS
An offshore infrastructure is a large structure to drill wells, to extract and process oil and natural gas. Sometimes is used to temporarily store products for the later refining on the coast. These infrastructures can be fixed to the ocean floor as an artificial island or without any anchorage.
For crude oil and natural gas exploration and production using offshore platforms, many natural gas and crude oil extraction companies use Basor Electric Cable Trays at the electrical installations as a quality guarantee for a long life.
The onshore extraction of crude oil and geothermal energy requires drilling into underground deposits. The targeted search for crude oil, natural gas and geothermal deposits is less elaborate and more cost-effective than offshore. All the used systems must function without any failures. Basor Cable Trays guarantee the best containment of the cables for these installations.
The chemical industry involves the use of chemical processes such as chemical reactions and refining methods, to produce a wide variety of solid, liquid, and gaseous materials. Most of these products are used to manufacture other items, although a smaller number go directly to consumers.
This industry has a lot of influence into the funcionality of the items installed in the factories due to the corrosive environment that is produced. The correct choice of the Basor cable trays guarantees the best function of them.
Our realized
AWARDED PROJECTS
For the last 20 years Basor´s International Projects team has been working in more than 40 countries and growing economies to deliver the best solutions and technical products for its situations. These projects improve the quality of infrastructures systems and help us to offer the best of ust. We work with engineering, EPCs and installers to help them do this.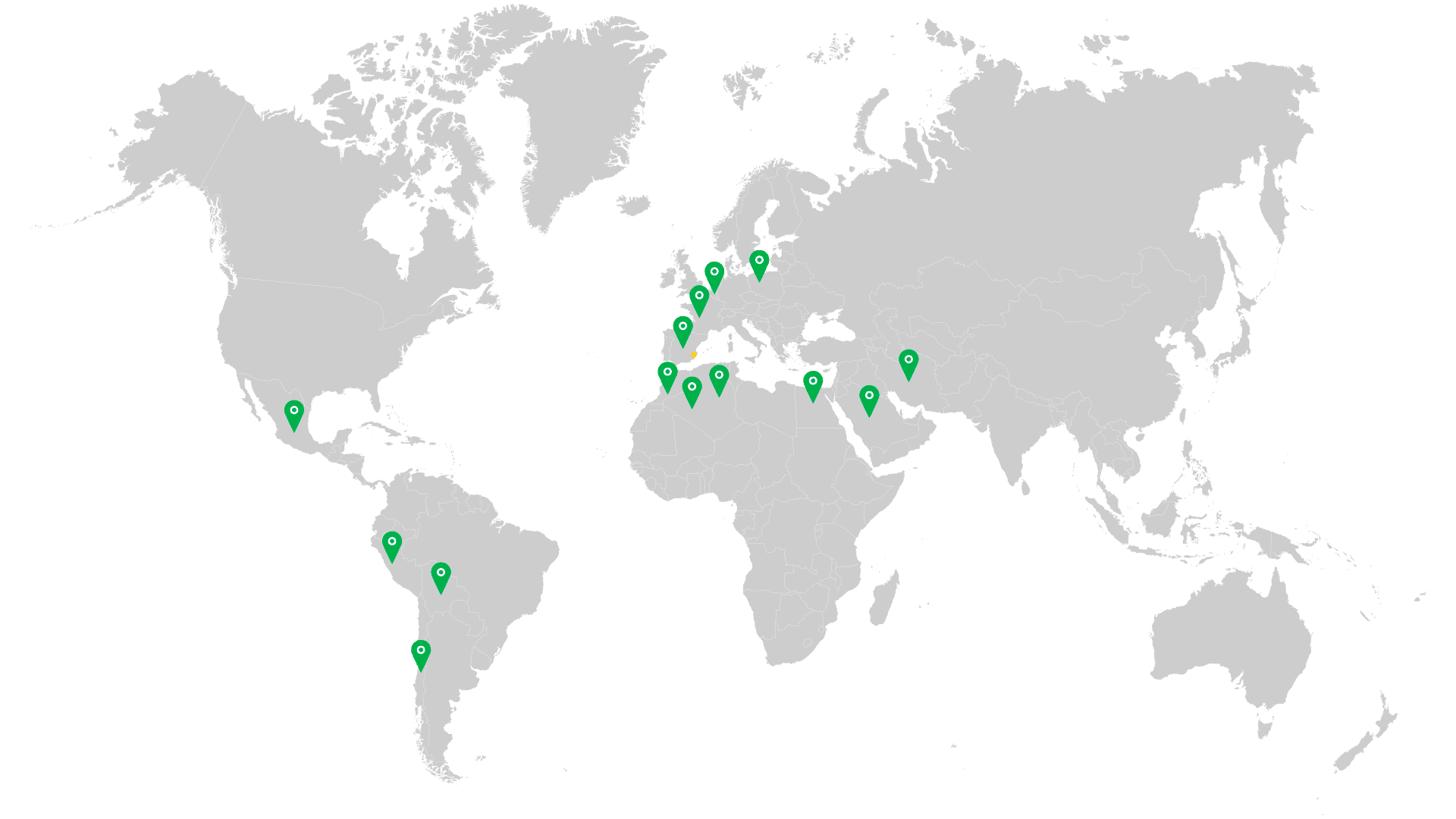 EUROPE

AMERICA

ASIA

AFRICA